2017 Members' Solar Eclipse Travels
Several of our members traveled to see the Total Solar Eclipse of 21-Aug-2017; the map shows where we traveled.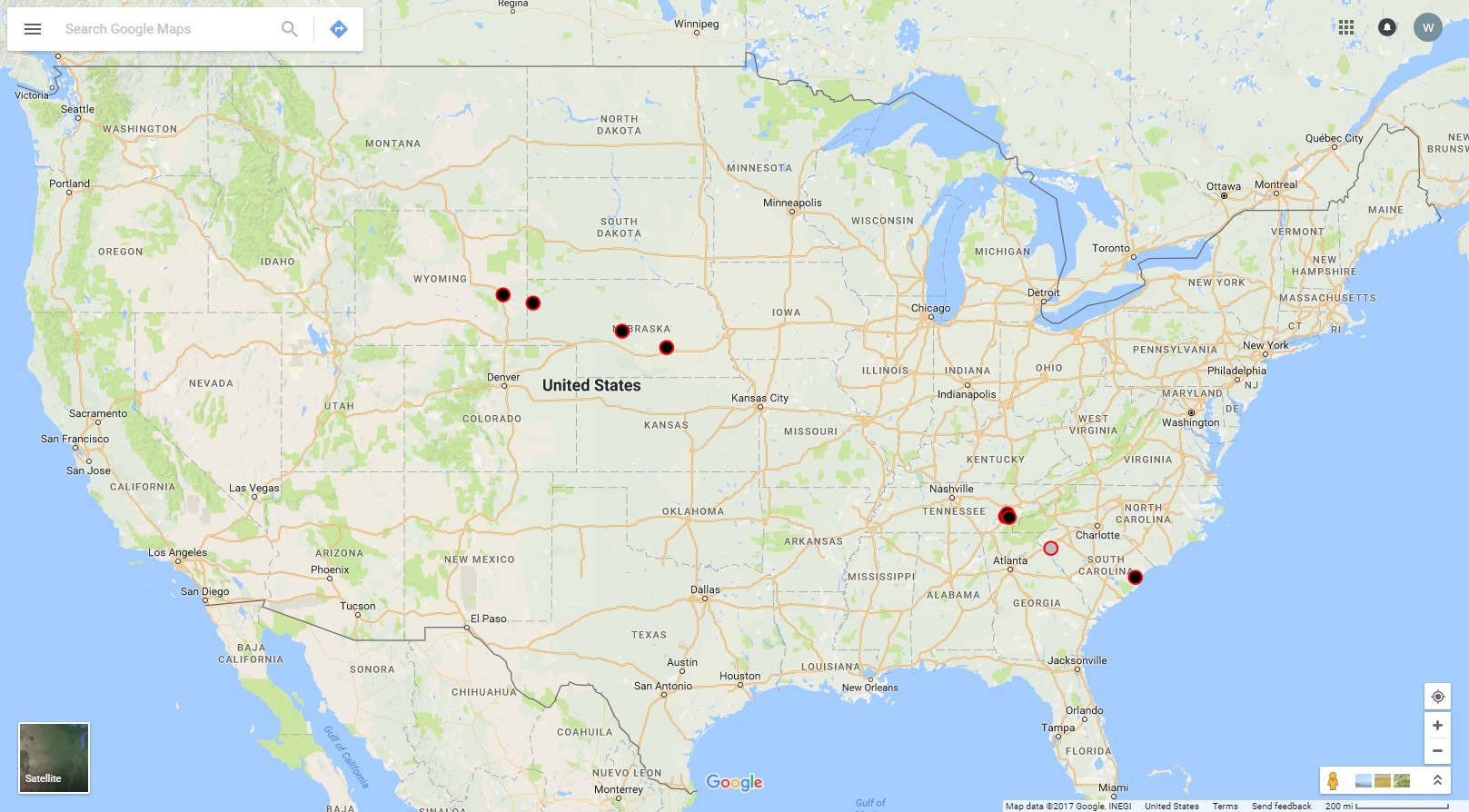 Total clear skies

Total cloudy skies
Chad: near Guernsey, Wyoming.
Pam, Jeff, Mike: South of Agate, Nebraska.Pam's, Jeff's, and Mike's photos
Bob: Arnold State Recreation Area, Arnold, Nebraska.
Walter, William: Days Inn, Grand Island, Nebraska.Walter's photos&nbspWilliam's photos
Steve: Sweetwater KOA, Tennessee.
Dan: field near Niota, Tennessee.Dan's photos
Joe: Tsali Notch Vineyard in Madisonville, Tennessee.
Terry: Anderson, South Carolina.
Michael, Georgetown, South Carolina.
Visible satellite map of the eclipse.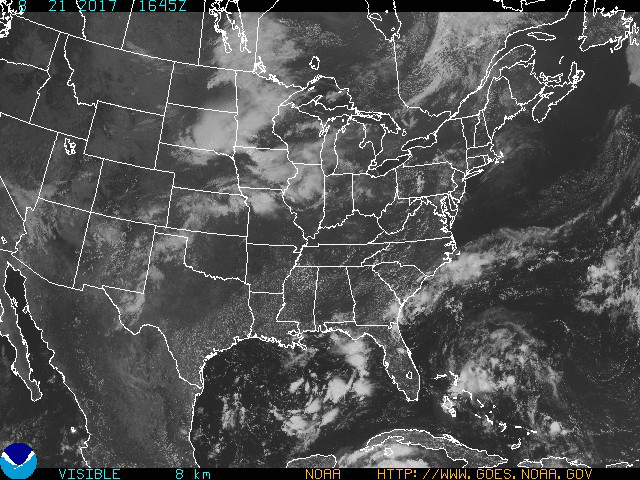 Updated 08-22-2021